Welcome to The SEEALL Academy, PS/IS 180
The SEEALL Academy is committed to becoming the gateway into the top performing High Schools in New York City. Join us on this journey of academic and creative expansion.
School Hours: Monday through Friday 8:10 AM to 2:30 PM
Office Hours: Monday through Friday: 8:00 AM to 3:30 PM
At The SEEALL Academy, we believe all children come first and can succeed. Teaching and learning are grounded in a standards-based curriculum that combines creative instruction with the social emotional supports necessary to ensure high expectations for all students.
As we walk through these doors we are all equal.  We are all here to learn and exceed expectations. We will take risks and view mistakes as opportunities to grow. During this journey together we will help each other become the best that we can be. Together we can achieve greatness.
Student & Staff Expectations
We have high expectations for all students and strive to prepare them to meet all academic challenges. Our school aims to develop literate, articulate, socially responsible young citizens. We hold high educational standards with academic success for all students. Our staff provides a supportive environment, which encourages students to develop into young learning leaders. Our school community works collaboratively so that we may create an academically challenging environment.
The philosophy of Students Educationally Enriched As Learning Leaders (SEEALL) is that all students are active learners and participants in the educational process.
Leadership qualities are promoted and shaped through cooperative and collaborative learning, individual and group presentations, public speaking, and ongoing autonomy in all curriculum areas, including the Arts and Technology.
Special Education: SEEALL has integrated CO classes and self-contained classrooms for students with more profound special needs.
English Language Learners: As of the 2021-2022 school year, SEEALL has four certified ESL teachers, serving 258 ELL students.
Admissions: The SEEALL Academy is a zoned school, but families in other parts of District 20 are encouraged to apply. Students who enter the enrichment program in elementary school do not have to take a test or audition to be accepted, and grade school graduates of the program may continue onto the middle school SEEALL program without reapplication.
Students from other elementary schools who enter the program in middle school are admitted based on their attendance record, grades, test scores, and a teacher recommendation.
Content provided via InsideSchools.org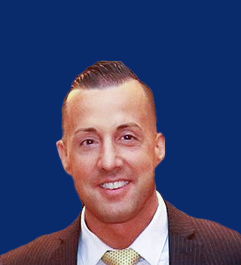 Mr. Angelo J. Sacco, Principal